Add a review to our website
Write a paragraph about your experience using our service and we will add it to our website.
CORONA INFORMATION: Please note we are still offering joinery services throughout Sevenoaks during this Pandemic -
Read more..
Customer Reviews
+ Add a Review
Retired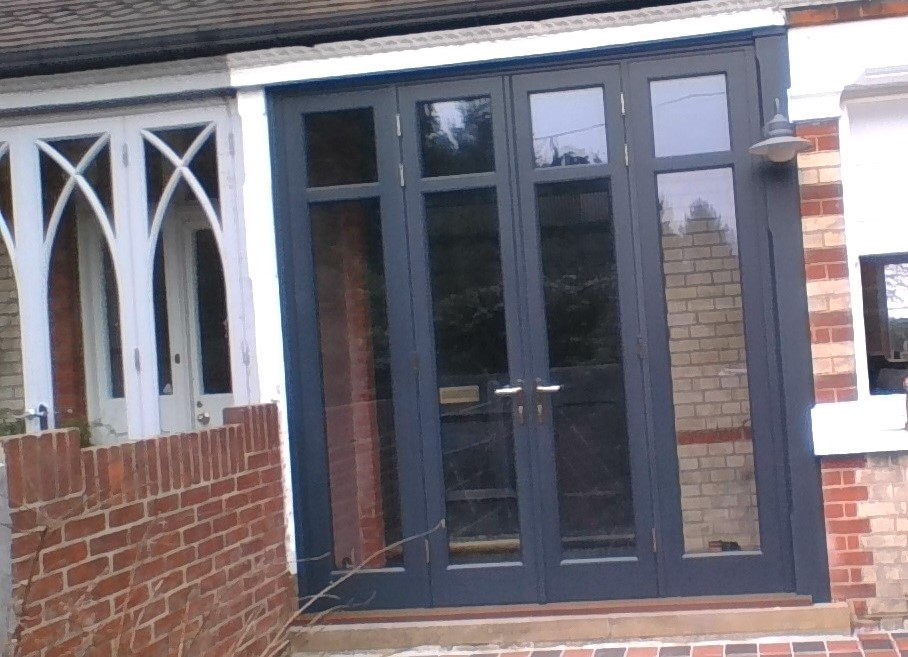 Richard and his team have done a fantastic job installing a large porch door set, which has greatly improved the appearance of the front of the property. Beautiful finish. Only been up a week or so and have already has several very positive comments from neighbours and passers by. The installation team were tidy, courteous and quick. Would not hesitate to recommend. 02/03/21.
ROGER JONES | Halstead, Kent - 02/03/21
Excellent
Hello

Richard and his team made us a beautiful staircase, large oak front door and cupboards, all of which we were thrilled with. This was a few years ago now, but when our front door needed a service they were out to us the next day, just tightening the screws and looking at the locks! Great! Thank you
Vicky | Sevenoaks - 14/02/21
Oak Front Door, Staircase And Wardrobes
About seven years ago Richard and his crew made a beautiful and quite large front door for us, (and Staircase and Wardrobes as listed above), and we were so pleased with it all. But just recently the bottom of the front door was catching very slightly. Doors do need attention from time to time, and when I called Richard he was here the next day and our door is perfect again. He also gave the lock a service. Thank you! Great service
Vicky E | Sevenoaks - 04/02/21
Front And Rear Door
Richard did a great job with the look of the house improved massively by having the doors fitted, helpiing noise reduction and draft exclusion.
Steve Clack | Seal - 08/06/20
Stunning Bi Folding Door
I would just like to thank you again for the splendid work you have done. The craftsmanship in this works is simply stunning and my wife is over the moon, thanks again.
Steve Lawless | Maidstone - 20/02/18
Copyright 2022, Dalton Joinery